Black Friday 2021 Deals are gradually trickling in. An event that used to be held on a single day is now turning into a month long event with retailers offering deals a lot early. The official Black Friday for 2021 is November 26, but a lot of retailers have already started delivering deals. Here we will be highlighting some of the best Black Friday Deals for 2021 with dates, coupons, vouchers, and discounts.
Black Friday is the biggest shopping event of the year as shoppers scramble for the best deals. It is a time to expect the lowest prices on most items, which makes it very popular for consumers. This year's Black Friday is officially on November 26, but some retailers like Jumia, Amazon, and loads of others are starting early.
Here are some of the best Black Friday Deals for 2021. You will find specific deals as well as stores and service providers offering deals this Black Friday season. You will find deals on Electronics, TVs, Mobile Phones, Hosting VPN, Marketing Tools, and more. We will also highlight dates, coupons, vouchers, and discounts where available. We would also cover Brick n Mortar Locations.
Black Friday 2021 Sale Events
Jumia
Jumia Black Friday deals are are now live. Every Friday from November 5 to November 30, 2021, Jumia will spoil consumers in Nigeria, Kenya, Uganda, Ghana, Egypt, Morocco, South Africa, and many other African countries. The online store is promising up to 40% off smartphones and appliances, up to 30% off Televisions, up to 70% off beauty products, and up to 80% off fashion. View Deals.
As our fan, visitor, and loyal reader, you get an additional 10% discount (up to ₦1,000), just use the voucher code: JBF-NTG on checkout. This offer is valid in all store categories on both on the Jumia Nigeria website and the Jumia Nigeria App. Hurry as this offer is limited. Valid for Jumia Nigeria only.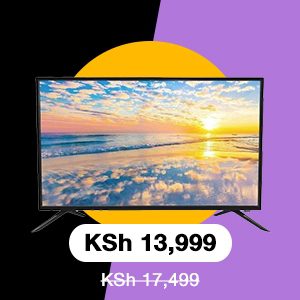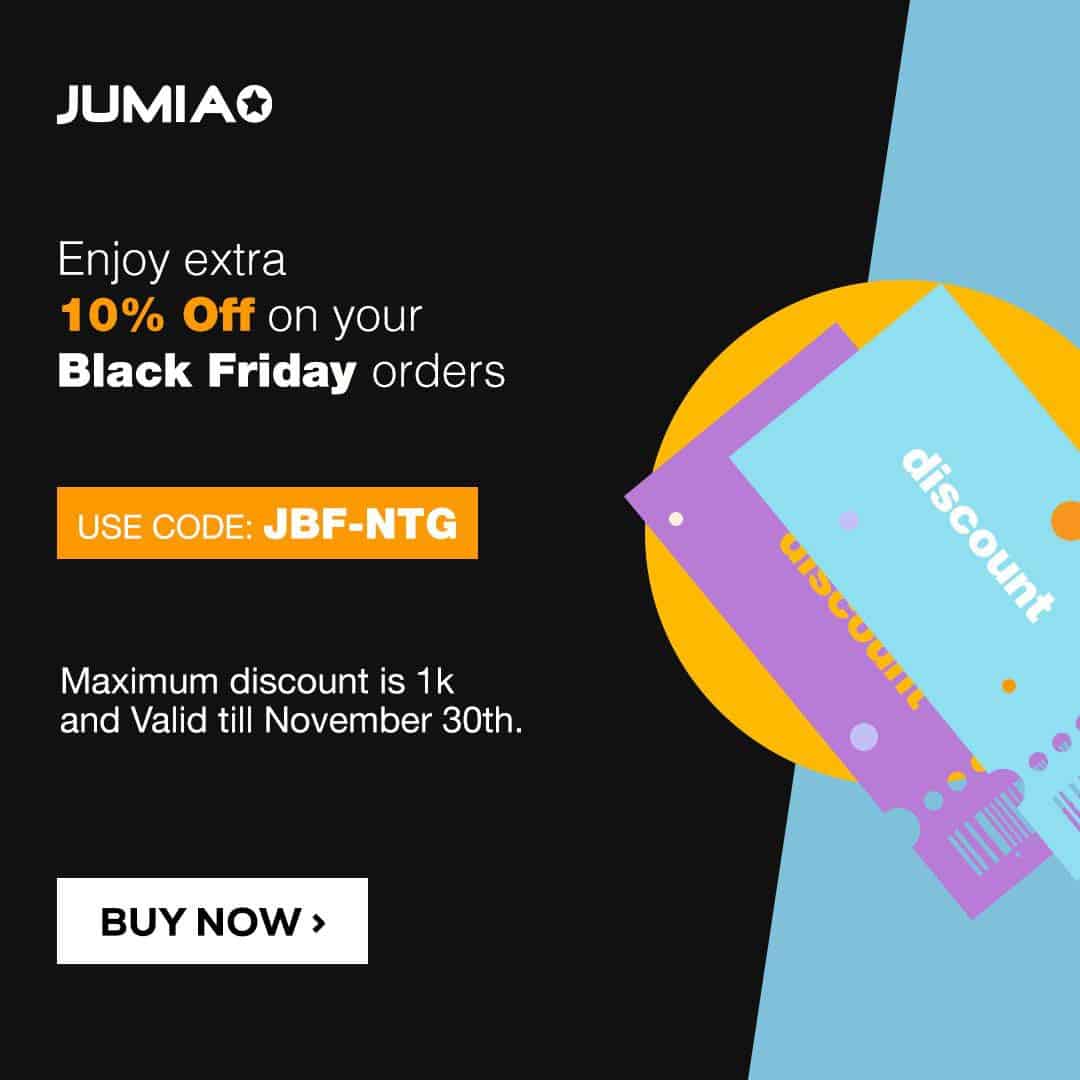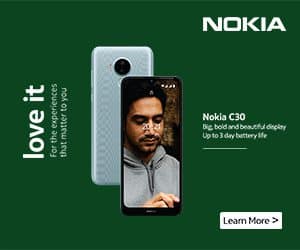 See Latest Deals Here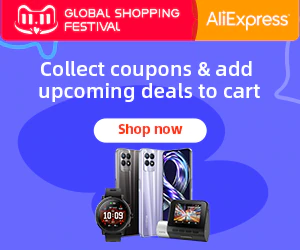 View the Latest Black Friday Deals from Jumia for your Country
Nigeria | Kenya | Uganda | Ghana | Egypt
Date: November 5 – November 30
Amazon
Amazon's Super Early Deals are now live. There are already some interesting discounts on Amazon gadgets like the Fire TV Stick as well as 4K QLED and OLED TVs from Samsung and LG. Of course the main event is still on November 26, but you can start early. Amazon is also offering deals on toys, gaming, wireless earbuds, and more. See Deals Here.
To view Latest Black Friday deals on Amazon UK instead, Click Here.
Date: November 8 – November 30
AliExpress
AliExpress, China's leading online shopping destination, will offer five days massive sales for Black Friday. For now they are kicking off the holiday shopping season with their 11 11 Sale which runs on November 11 and 12. The Black Friday Sale event will usually start with grabbing coupons and adding items to checkout in order to make grabbing the deals on the D-day faster.  Check Deals Here
Date: Yet to Announce
Konga
Konga, one of Nigeri's leading online retailer will be opening its Yakata Sale on November 11. Expect some juicy Deals during the period for some great savings on your Christmas shopping. Some amazing deals will be available for Mobile Phones, Tablets, Laptops, Fashion, Generators, and more.  Grab Deals Here
Date: November 11 – December 12
Hostinger
Get up to 80% off Web Hosting from one of the best web hosting providers. For as low as $1.99 per month you get good quality hosting services from Hostinger Premium Shared Hosting Plan for your next project. This is the highlight of the Hostinger Black Friday and Cyber Monday Deals. Grab Deals Here
Date: November 3 – December 5
OptinMonster
OptinMonster is a marketing automation tool that helps you grow your business by turning visitors into subscribers. It lets you create popups, lightboxes, and slide-ins to engage new customers on any website or blog. For Black Friday, OptinMonster will be offering massive deals. You get up to 60% off all plans. This is a discount of up to $500 in some of the most popular plans. In the mean time, you can enter for a MacBook Air giveaway from OptinMonster. View Deals and Giveaway Here
Date: November 22 – December 3
ExpressVPN
ExpressVPN is a top rated VPN service. The VPN solution boasts of more servers (over 2000 servers) in more countries (about 160 locations in 94 countries). ExpressVPN Black Friday Sale offers 3 Extra months FREE when you subscribe for the 12-month package. View Deals Here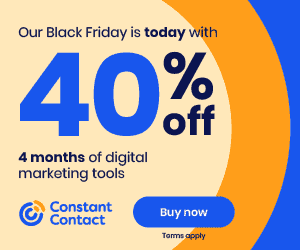 Date: November 9 – November 30
PureVPN
PureVPN is a renowned and reputable VPN provider. The service boasts of over 6500 servers in over 70 countries with support for up to 10 simultaneous logins. As part of its early Black Friday deal, the leading VPN provider is offering up to 81% off PureVPN's 2-year plan. View Deals Here
Date: November 20 – November 30
Game Store
Game Store is one of the leading retailers in Nigeria with stores in multiple cities. The store have already rolled out deals. The store calls it Black November with deals for Week of Black November released. Who have to visit the store location to secure the deals. Some of the highlights include TVs, Refrigerators, Printers, Kitchen Appliances, Air Conditioners as well as groceries. See Deals Here
Date: November 2 – December 1
Store Locations: Lagos (Palms Mall and Lekki), Enugu, Kano, Abuja
Spar
Spar will be announcing sale soon. For now they have revealed that their Black Friday Sale will last for 10 days. The store declared that it will be offering loads of amazing deals on Electronics, Home Appliances, Generators, Mobile Phones, Office Appliances, Drinks, Gift Items, Printer, Makeup, Perfume, Groceries, and Food items. View Deals Here
Date: November 2 – December 1
Store Locations: Lagos, Enugu, Kano, Abuja, Port Harcourt, Calabar
Banggood
The leading global online retailer is offering great deals, discounts and coupons on mobile phones, electronics, toys, tools, smart home devices, and security cameras. Banggood Black Friday 2021 Sale starts on Thursday November 25, 2021 and closes on Sunday November 28, 2021. However, before the main event, there will be a Warm up Sale from November 13 to 22 and a Small Peak Sale on November 23 and 24. For now you can grab Banggood 11 11 Sale. See Offers Here
Date: November 13 – November 28
Gearbest
Gearbest has some amazing deals lineup for you in this year's Black Friday. See Offers Here
Date: Yet to Announce
Shoprite
Shoprite is yet to announce its deals and dates. In 2019 it was a one day event while it was a five day event last year. Who knows which way Shoprite goes this year. View Deals
Date: Yet to Announce
Store Locations: Lagos, Enugu, Kano, Abuja, Onitsha, Asaba, Delta, Kwara, Ibadan, Owerri, Abeokuta, Akure, Umuahia, Ota
Roban Stores
Roban Stores is yet to announce Black Friday Sale and Dates for 2021. Last year it was a four day event.
Date: Yet to Announce
Store Locations: Enugu, Awka, Nnewi, Abakaliki,
What is Black Friday?
Black Friday is the biggest shopping event for the year. It is the Friday following Thanksgiving. It used to be a one day event, but these days it runs through out November or the last two weeks for some retailers.
Black Friday is a day of the year that consumers buy things that they need at discounted prices. It's also when stores make their most profit for the entire year. Black Friday is considered to be one of the busiest days of the year for retailers with many stores opening late on Thanksgiving night or early on Black Friday morning.
When is Black Friday 2021?
Black Friday 2021 will be on November 26, 2021. However, a lot retailers and stores will start offering deals days or even weeks before the D-Day.
Related Topics